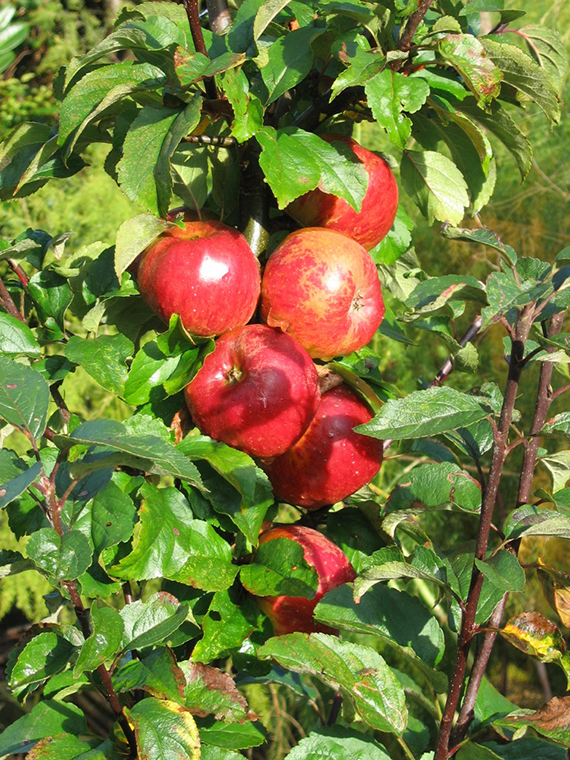 What are my special features?
An attractive red dessert apple with a rich nutty flavour that stores up to Easter. A moderate growing tree and a regular and reliable cropper.
Why am I forgotten?
Only now grown on a garden scale or on allotments or community orchards – by people who know how good it is! The apple is not available commercially.