Artistraw Cider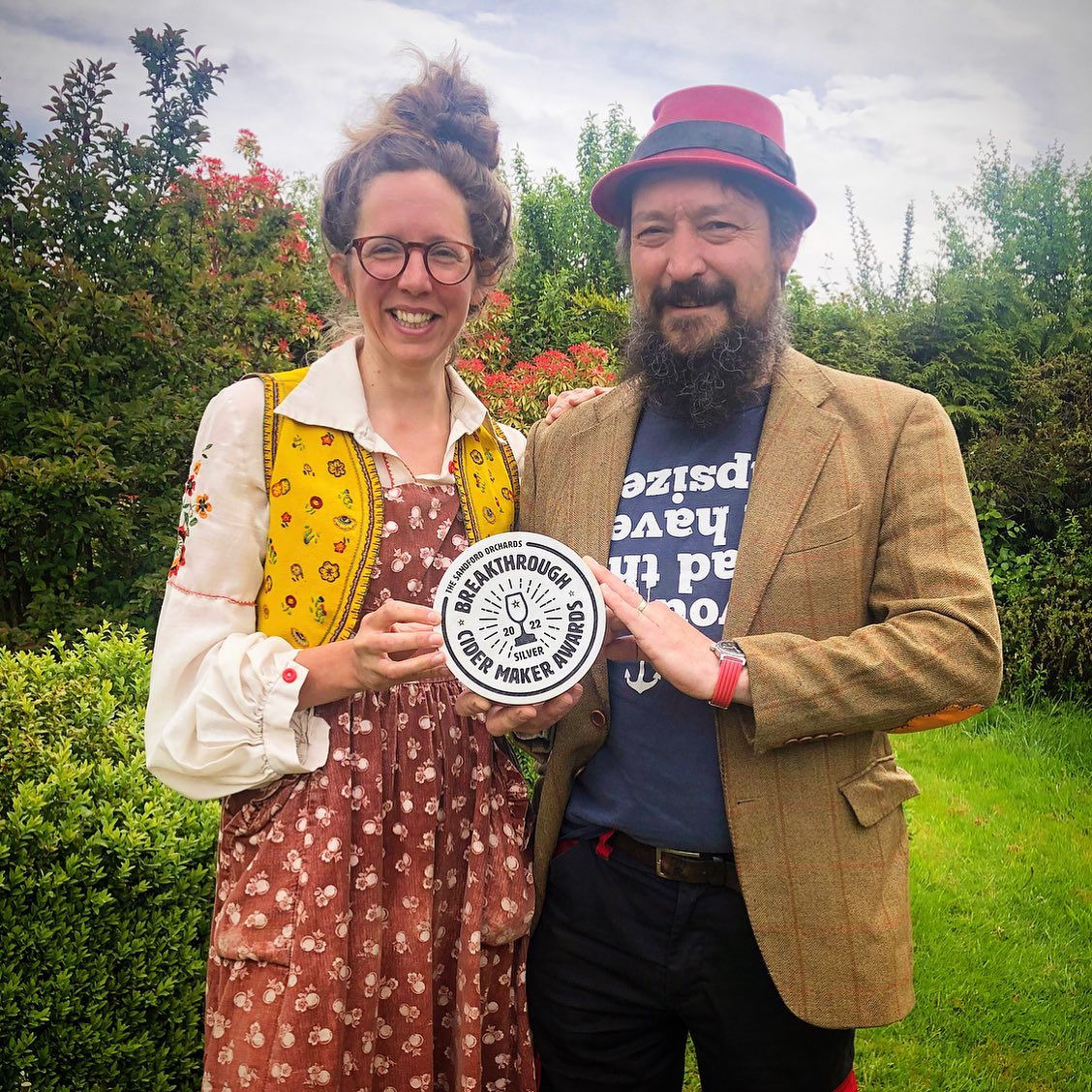 Here at Artistraw we, Tom and Lydia, are passionate about making natural cider (no added sugar, water or sulphites- just apples). We hand pick our fruit from unsprayed, low intensity traditional standard orchards in the local area. This guarantees juice suitable for the attenuated fermentation technique we practice (not to mention being very beneficial to biodiversity and entirely aligned with our own permaculture principals).
Located in the Welsh Marches, just outside the beautiful town of books Hay-on-Wye, we enjoy access to some of the most beautiful orchards in the country. We are currently planting a 2.5 acre orchard just next to our cidery, which is gradually filling up with rare and interesting apple and perry pear varieties. Each tree has been grafted by ourselves, making what will eventually be, a very special orchard.
We are both commited environmentalists and apply this mindset to every aspect of cider making, from the creation of habitat in the orchard right down to the natural glue we invented to hand stick our recycled paper bottle labels!